The Nigerian National Petroleum Company (NNPC) Limited signed memoranda of understanding (MoU) with Gambia, Guinea Bissau, Guinea, Sierra Leone and Ghana for the Nigeria-Morocco gas pipeline project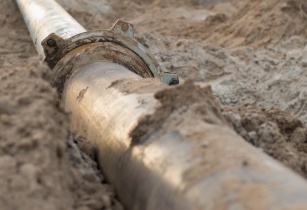 The MoUs have been signed with Gambia, Guinea Bissau, Guinea, Sierra Leone and Ghana. (Image Source: Adobe Stock)
The MoU partners included Moroccan National Office of Hydrocarbons and Mines (ONHYM), Gambia National Petroleum Corporation (GNPC-Gambia), PETROGUIN-Guinea Bissau, Société Nationale des Petroleos (SONAP) of the Republic of Guinea, Petroleum Directorate of Sierra Leone (PDSL), and the Ghana National Gas Company (GNGC).
These MoUs prove the parties' obligation to the strategic Nigeria-Morocco gas pipeline project significant both locally and globally, as it will be supplying gas to not only the West African countries, but also Europe, according to a joint statement from the signing parties.
Stressing the importance of natural gas as a transition fuel, Mele Kyari, the group managing director of the NNPC, said in the signing ceremony, "NNPC Limited will facilitate the continuous supply of gas and provide other enablers such as the required land for the first compressor station to be deployed in Nigeria, which is among the 13 stations earmarked along the pipeline route."
The Nigeria-Morocco gas pipeline has been designed to line the West African coast from Nigeria through Benin, Togo, Ghana, Ivory Coast, Liberia, Sierra Leone, Guinea, Guinea Bissau, Gambia, Senegal and Mauritania to Morocco. It will be connected to the Maghreb-Europe gas pipeline and the European gas network. The landlocked states of Niger, Burkina Faso and Mali will also be coming under the purview of the pipeline.